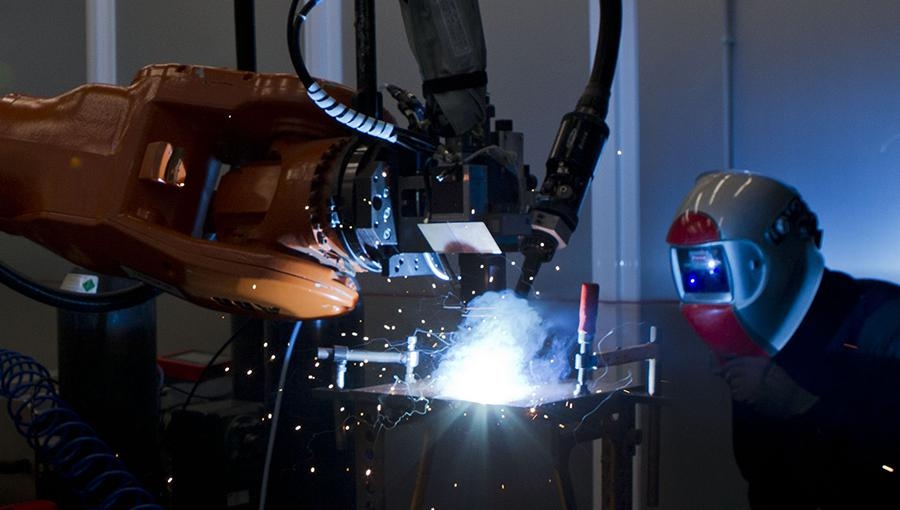 ---
The consortium of the MARI4_YARD Project, led by AIMEN Technology Centre, organises its second Workshop "User-centric robotic solutions for shipbuilding", that will take place the next 12th of October 2022 at INESC TEC's Industry and innovation lab in O Porto, Portugal.
MARI4_YARD aims to develop technological solutions that support operators in shipbuilding and transformation in small and medium-sized shipyards, based on collaborative robotics, ubiquitous portable solutions, augmented reality and exoskeletons assisted by Artificial Intelligence.

These developments will allow obtaining modular, reconfigurable and reusable solutions aimed at the execution of labor-intensive tasks, preserving the knowledge and skills of industry-specific operators.

This workshop aims to show and test some of the innovative technologies develop by Mari4_YARD, like exoskeletons, mobile manipulators for logistic operations, collaborative robots for welding and augmented reality.

Date: 12 October 2022

Schedule: from 10.00 to 13.00 hours (Local Time)
Registration

Free.
To formalise the registration, you should fill out the registration form that you could find HERE.
Your registration will be confirmed by email.