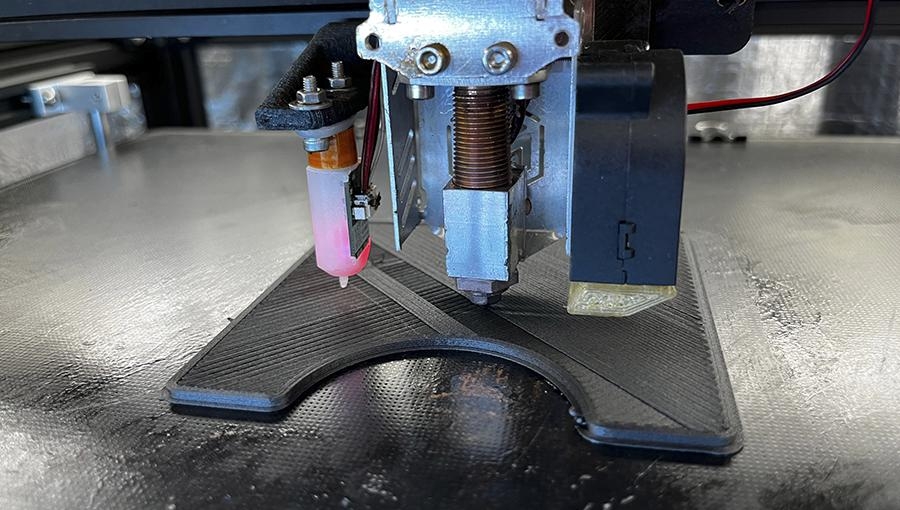 ---
AIMEN Technology Centre, organises, within the framework of ECO-CLIP Project, the Final Workshop of this Clean Sky 2 initiative "Eco-friendly frame clips and system brackets for a fuselage demonstrator " that will take place the next 26th of October in hybrid format, online and face-to-face in our Laser Applications Centre, in O Porriño.
The objective of the Workshop is to present the successful results achieved, which comprised three blocks: Recycling process of Thermoplastic Composite, Ultrasonic Welding, and Environmental and Cost Cycle Analysis. Moreover, the attendees could learn about recycling processes, new recyclable materials and circularity of composites and find out the importance of Eco-design methods.
ECO-CLIP aims to demostrate the technical, environmental and economic feasibility of manufacturing high added-value structural aircraft parts (frame clips and system brackets) using recycled carbon fibre reinforced high-performance thermoplastics (CF/LMPAEK) obtained from factory waste.
Date: 26 October 2022

Schedule: from 9.00 to 17.00 hours
Registration

Free.
To formalize the registration, you should fill out the registration form that you will find at the bottom of this page.
Your registration will be confirmed via email.
Technical Requirements
For those who are interested in participating online, the event will be through the Microsoft Teams platform, which is compatible with Windows, Mac and Linux. Browsers such as Internet Explorer, Firefox, Chrome or Safari can be used. You can also participate in the event through mobile devices using the free Microsoft Teams apps for iOS and Android.
Once your registration is confirmed via e-mail, we will send you the corresponding invitation to access the event on the platform.